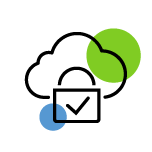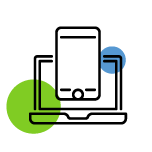 Choose your specific coverage or bundle and save.
Commercial / Business Insurance
Insurance
Customized Options
At Crabb Insurance we have plans to help assure your needs and investments. the expertise and experience to proficiently meet all of your needs. We offer a broad product line.  Please contact us to review multiple options and plans to help you enjoy continued growth!
Notice of Licensure: This agency is licensed to do business in the state of Ohio for the lines of business listed above. The purpose and intended scope of this site are being conducted for these lines of business and within these listed jurisdictions only.
You Have Specific Needs.
Crabb Insurance offers a variety of insurance options to meet your unique  business needs and provide you with peace of mind while on the road, in your next meeting and in your day-to-day planning. We proudly partner with multiple insurance companies that specialize in a variety of products, including partners specializing in CHURCH and FARM POLICIES. And, our experience will provide you with the best answers to make sure you are covered in every detail. Don't wonder if you're covered. Know you are.
BUILDINGS   |   PROPERTY   |   RENTAL SPACES   |   VEHICLES
INVENTORY   |   EQUIPMENT   |   DATA … Contact us.
Salem Office – Phone: 330-332-1586
East Palestine Office – Phone: 330-426-9698
Investments
Commercial / Business
We can develop plans to provide retirement options for solopreneurs all the way to large companies. Give us a call for a no-cost review your current plan documents and offerings. Call our Salem office at (330) 332-1586 (330) 332-1586